This is my first time writing about a series that I'm watching while it's airing, so consider  this more of a fashion review than a summary (that'll come after the season finale which I absolutely am looking forward to, but also don't want it to happen too soon because I'm enjoying these characters too much.)
Jung Kyung-Ho is mesmerizing as Jung Shi-Hyun aka the Doctor's Son. In addition to being a hottie that just finished his military service, his facial expressions are fascinating to watch.
I do have to say, that while he's clearly the star of this show, he's not entirely believable as a kingpin.  He's not as tortured or lonely as Won Bin in "The Man From Nowhere".
At 29 years, he's young and his baby face shows it…although I can see why they had to cast someone under 30 so he could play in flashbacks as a teenager.  There are some shots of him that are downright goofy though. For example, his weird hipster disguise which had me lol'ing throughout this fight scene.
He's also practically a skeleton.
He's skinny onscreen, which means he's probably a stick in real life since the camera adds ten pounds. He may be quick and know how to use a knife, but I keep wondering when this beefcake is just going to barge in and snap the Doc's neck.
I love the fashion in this series.  There's an element of film noir (trench coats, men in suits and ties, shapely dresses) mixed in with the latest trends. Doctor's Son has money to burn, and he's invested in some great designer suits. In contrast, his nemesis Officer Hyeong-Min could care less about his clothes and we probably wouldn't blink an eye if he wore the same Tshirt and jeans in every episode. He's obsessed with finding his fiance's killer, so it fits his character.
Besides, Shi-Hyun's wardrobe is more than enough to fill the pages of Vogue.
I love his varied ties and pocket handkerchiefs.
He probably spends a lot on dry cleaning since he gets blood stains in nearly every episode.
Meanwhile, his right hand man Hyun-Soo is the country bumpkin who's having fun trying on designer duds and making some loud color statements.
Love a man in pink.

Their "auntie" wraps her curvacious body in tight yet tasteful dresses.
She's a powerful madame who's done it all.
Love her sunglasses. And her "I'm kind of a big deal" expression.
Her protégée, Soo-Min starts off in cutesy Forever 21 type outfits.
But after some time at the "school"
She graduates in heels and ladylike dresses.
Lovely and demure.
Why did I wear heels to this drug deal??
If I ever make a film, I want Cruel City's production designer and cinematographer on my crew. Every shot is picture perfect.
Shi-Hyun and Soo-Min don't share a lot of screen time, but when they do, it's intense.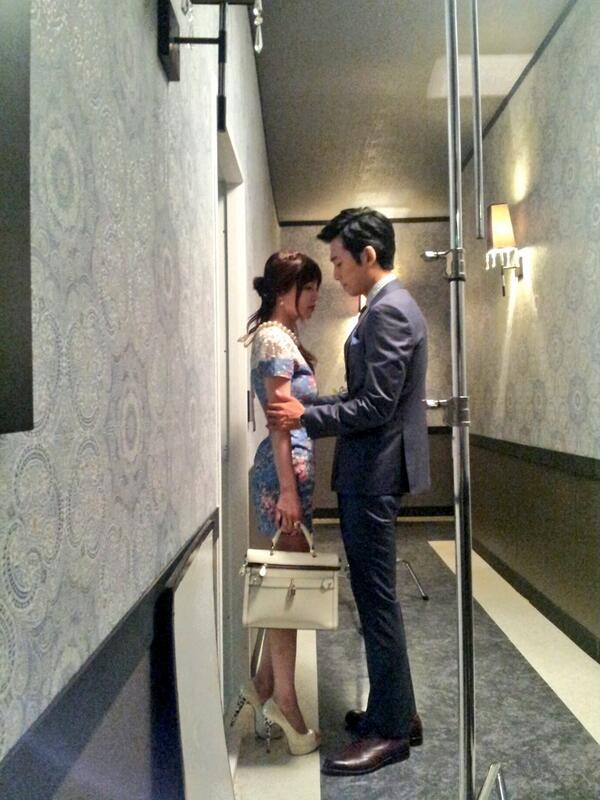 And cute.
Favorite couple of the year!
On a side note … Cruel City airs on the cable channel JTBC, but they still have to blur out most of the knives. And, unfortunately Shi-Hyun's badass tattoos.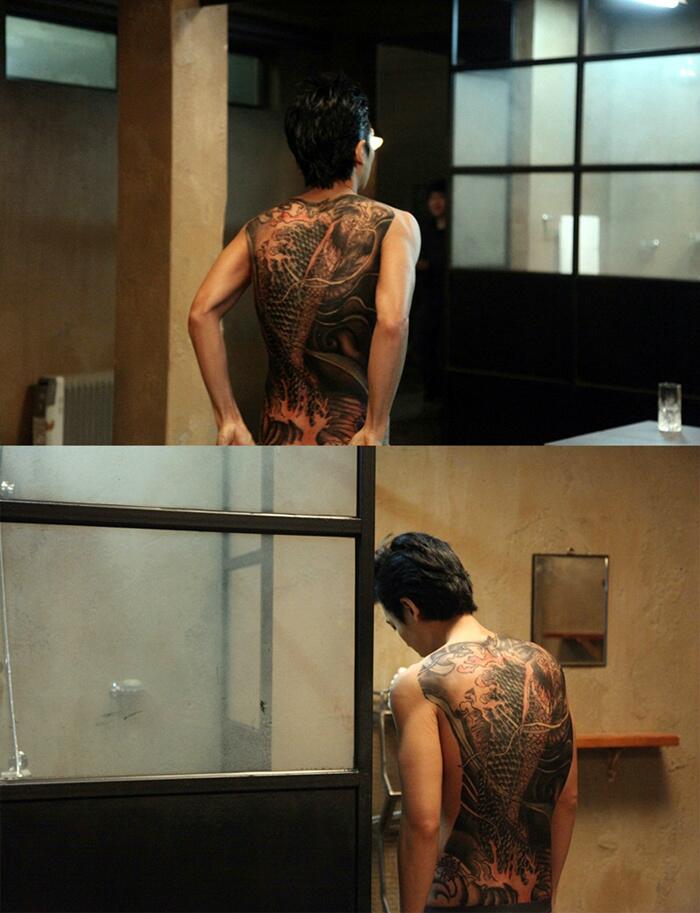 That's all for now. Stay tuned!